Made Your reservation? Now, personalize your stay scheduling your next activities.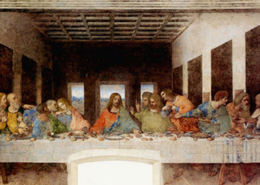 Cenacolo and Sforza Castle
Discover the beauty of "The Last Supper" by Leonardo da Vinci and the Castello Sforzesco. Enjoy priority entrance to one of the most famous and visited works in the world. Continua the visit with a pleasent walk up to the Castello and discover the legendary history of the Middle Ages and the Renaissance of Milan.
Wednesday and Friday at 2 pm
Sunday at 9.30am
€ 84,00 (no children reduction)
Send us a request